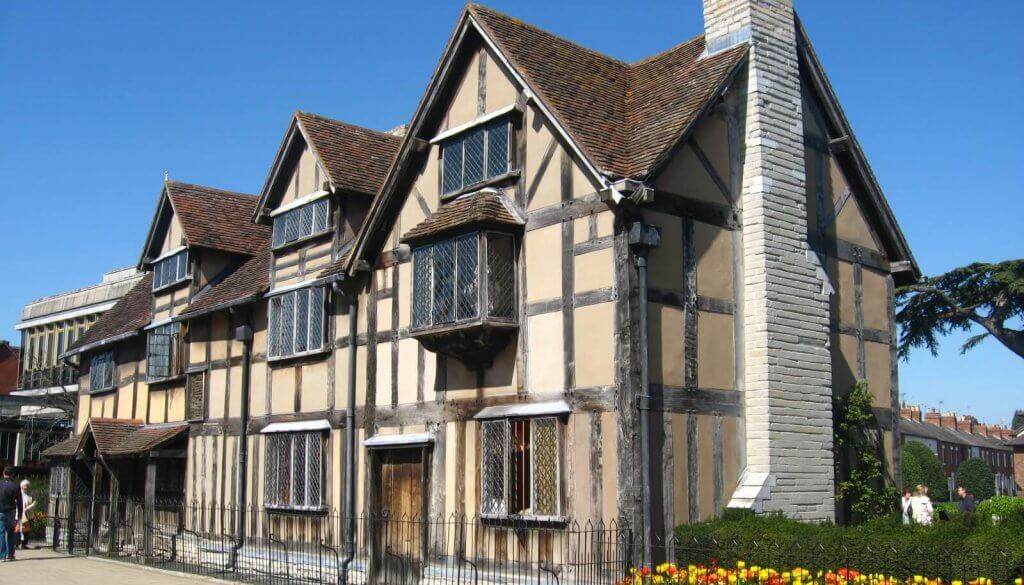 China unveils plans for full scale replica of iconic Stratford landmarks
October 21, 2016
Ten Fascinating (and little known) Facts About Shakespeare..

Here's one for all the trivia buffs out there; Exclusively Warwickshire presents: 'Ten Fascinating and Little Known Facts About Shakespeare'…
1) 90% of American high school students and all UK high school students, are expected to read Shakespeare at some point in their academic career.
2) Shakespeare was once caught poaching deer at Charlecote Park (now a National Trust property)
3) He married his wife Ann Hathaway (who was eight years his senior) when he was just 18 and she was three months pregnant.
4) Shakespeare had a vocabulary of an estimated 29,000 words!
5) Of the suggested 80 variations of his name, there is no hard evidence that he ever spelt it 'William Shakespeare' as we recognise it today.
6) An outbreak of plague across Europe from 1592 to 1594 resulted in the closure of London's theatres, and is what prompted Shakespeare to begin writing sonnets instead of plays.
7) Shakespeare penned a curse to anyone disturbing his final resting place at Holy Trinity Church, Stratford-upon-Avon
8) New York's Central park has Shakespeare to thank for its out of control Starling population – in 1890 an American Shakespeare fan decided to import examples of the non-US bird species mentioned in Shakespeare's plays and the rest is history!
9) Shakespeare died leaving no direct descendants – his only grandchild dying without issue.
10) Shakespeare's plays Hamlet and Much Ado About Nothing have both been translated into Klingon!