You spend half your life waiting for a decent self-catering holiday cottage in Henley in Arden – then just like buses, two come along at once!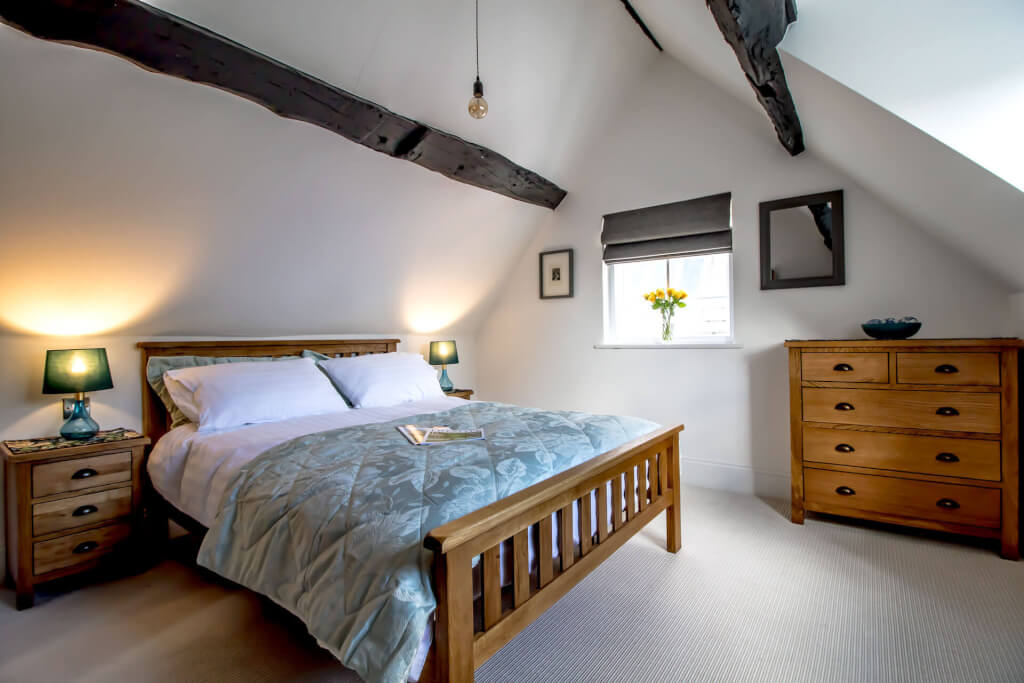 Wonderful Henley in Arden – with its historic mile long high street, lively bars, cafes, restaurants and inviting shops – is a firm favourite on the tourist trail for many Warwickshire visitors, but up until now one thing has been sadly missing – self-catering holiday accommodation!
It's hard to believe that this vibrant town that hosts thousands of tourists each year could be so lacking, but whilst Henley has hotels and B&B's aplenty, when it comes to self-catering accommodation then it draws a blank.
Thankfully that is all about to change with the arrival of two luxurious holiday apartments in the town's newly refurbished Grade II listed George House.
'Hidden Gem' and 'Little George' are both high specification one bedroom duplex apartments which can be let separately or together to provide accommodation for up to 7 people. Importantly for busy Henley where parking spaces are like gold dust, both come with secure designated parking.
Discreetly and quietly located to the rear of the iconic building, they're just seconds away from Henley's fantastic selection of shops, bars and restaurants and are set to be a real hit according to local holiday letting specialist Exclusively Warwickshire.
Comments Exclusively Warwickshire director Jan Oldfield: "Henley is a mainstay on the tourist trail and we get a lot of people seeking self-catering accommodation in the town, yet up until now whilst there is plenty of accommodation on the rural outskirts, there has never been any in the town centre.
"The beauty of these apartments is that they will allow visitors to hang up their car keys and walk to a great selection of pubs, bars and restaurants, which is what most people are looking for when they are enjoying a weekend or week away."
As well as tourists, Exclusively Warwickshire regularly provide short term letting accommodation to business people, those in between house moves, NEC visitors and film crews working on location in the popular county.
Continues Jan; "We are sure that these lovely new apartments are set to be a big hit and will encourage other property owners in the town to give holiday letting a whirl as it can be extremely lucrative in this area."