Leamington Carnival Presents – Summer Festival
July 11, 2020 @ 11:00 am - 6:00 pm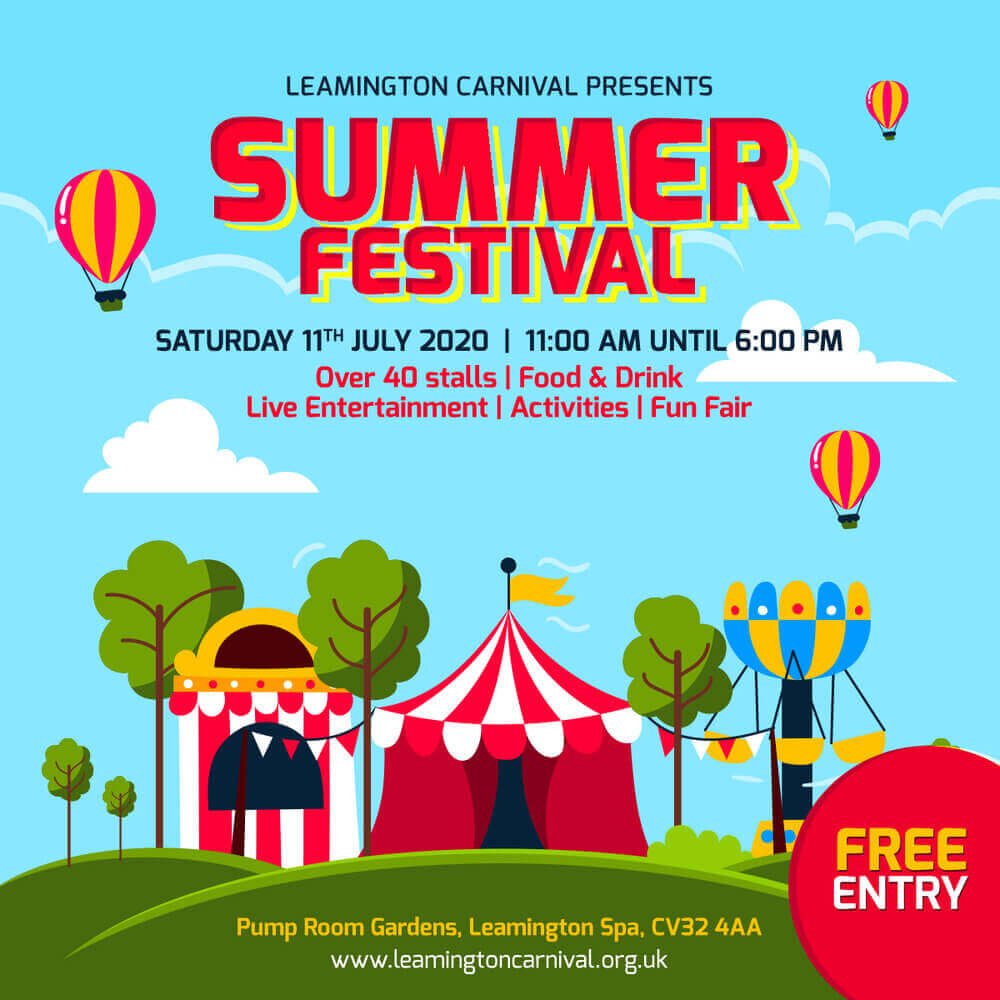 The Festival will be open to the public from 11am until 6pm, and will run alongside the Leamington Carnival Procession & Barkers Fun Fair in the Pump Room Gardens.
It is with great disappointment that Leamington Carnival will not be featuring a parade this July. But a Summer Festival will take place as normal.
'The Carnival will continue as normal, however will only be in a Festival format which will take place on the Pump Room Gardens with Barkers Amusements.
We hope visitors will still come out in their thousands to support what will be a great day of food, drink, arts, crafts, live music and fun fair.
Our Carnival team will make donations towards local charities following the festival.'
ALL ENQUIRIES REGARDING THIS EVENT MUST BE MADE VIA ORGANISER DETAILS SHOWN BELOW AND NOT THROUGH EXCLUSIVELY WARWICKSHIRE
FOR ACCOMMODATION, CHECK EXCLUSIVELY WARWICKSHIRE'S GREAT SELECTION OF PROPERTIES